There's no substitute for experience and commitment, and nickel plating services is no exception. Each member of the Elite Finishing staff brings both qualifications to every plating project.
Jaime J. Maliszewski
President/CEO


Experience: Jaime's dad was a strong believer in learning through doing. A regular on the plating line since the age of 16, Jaime has worked his way through every department at Reliable Plating Works, gaining technical and management expertise along the way. His firsthand plating experience, exceptional management skills and commitment to continual improvement, are critical reasons behind Reliable Plating Works' reputation for plating excellence.
Certifications: Certified Six Sigma Green Belt
Education: BS from UW-Stevents Point in business management; minor in economics.
Giving back: Jaime is actively involved in a number of community organizations. As Chairman of St. Joseph Academy's annual golf outing for the last 17 years, Jaime has helped to raise more than $1 million for this worthy charity. "By providing childcare and education for low-income children, this group gives parents a way to take jobs and break the cycle of poverty." Jaime was also a founding member of AGBA and AGBID, two groups dedicated to improving the business environment in the area surrounding General Mitchell International Airport. He continues to give his time as vice president of both organizations.
Jaime's philosophy: I'm committed to making Reliable Plating Works the best company to work with and for. Period.
---
Jack Maliszewski
Vice President of Production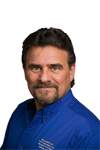 Experience: Inaugurated into the family business when he was just 12 years old, Jack has handled every task at Reliable Plating Works from clean-up to racking, line operations to fine-tuning the chemistry lab. He leverages this wealth of experience to ensure plant and work center efficiency and excellence, and is committed to keeping abreast of new ways to boost production and reduce errors. Jack recognizes the promise that technology and automation hold for the future of plating and has worked diligently to make Reliable Plating Works an industry leader in these areas.
Certifications: Certified Electro Finisher—one of the first 100 individuals to ever earn this distinction.
Education: Coursework in chemistry at Milwaukee School of Engineering and Milwaukee Area Technical College.
Giving back: With four sons, Jack spends much of his free time playing sports and coaching (basketball and soccer). Jack has also spent the last 10 years as a Cub Master for Boy Scouts of America.
Jack's philosophy: Business is a lot like sports. Ultimately, it's a competition. You have to perform at the highest possible level to outshine your competitors and distinguish yourself as the best.
---
Jeffrey Maliszewski
Vice President of Quality Assurance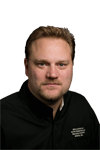 Experience: Just like his brothers, Jeff was introduced to the family business at a young age and has years of hands-on experience with each process at Reliable Plating Works. This firsthand knowledge gives him a unique appreciation for the challenges of every task and the many variables that go into exceptional plating. Jeff is instrumental to the smooth functioning of the production process and his expertise in problem-solving and quality management ensure that we're proud to send every job out the door.
Jeffrey's philosophy: The best companies focus on more than balance sheets: customer satisfaction, employee satisfaction and profitability all go hand-in-hand.
---
Roberto Flores
Sales Representative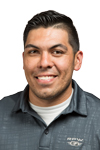 Experience: Roberto began his career as a Scheduler/Customer Service Rep for both Reliable Plating Works Inc. & Elite Finishing LLC where he learned the detailed & complex processes from polishing/buffing, to vibratory finishing, to parts being plated. Later he made the transition to a Sales Rep for both Reliable Plating Works Inc. & Elite Finishing LLC. His aim is to ensure all customer's expectations are not only met, but exceeded on a day to day basis. Being a former college football athlete he has the will to win, competitive spirit, & perseverance to "get it done," which he uses as his mindset as a Sales Representative.
Education: BA in Business Management from Lakeland College; Minor in Sports Management
Giving back: Assistant Footbal Coach – Specialty: WR at St. Thomas More High School
Roberto's quote: "Winners are not people who never fail, but people who never quit."
---
Scott Alberti
Scheduler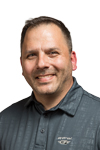 Experience: Scott has blended a wealth of metal finishing experience. He has 15 years of running his own metal polishing company, studied and worked with automotive painting, and has grown in experience and appreciation of the metal plating industry in his current position of Scheduler at Reliable Plating Works. Combine that "hands on" experience with 5 years of purchasing/customer service from his previous employer, and Scott has a unique ability to transition from the office to the production floor.
Education: BA from Marquette University in Communications; Minor in Marketing.
Giving back: Scott has volunteer coached and assisted Catholic grade school volleyball with his wife Janet, where nine of their players have made college teams, many on scholarship. He has also coached basketball and soccer.
Scott's quote: "Successful companies have an obsession about the customer, usually pertaining to quality, reliability, or service. Excellent product quality and reliability will make a satisfied customer. Great service will keep the customer coming back." — Tom Peters: In Search of Excellence
---
Lori Wertzler
IT/Office Manager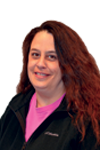 Experience: Lori has spent more than a decade overseeing the Reliable Plating Works IT systems and office staff and functions. She's the rare "tech geek" who delivers both technical expertise and exceptional interpersonal skills, and Reliable Plating Works staff and clients benefit from her dexterity on a daily basis.
Memberships: Phi Theta Kappa, Honor Society; Recipient of the Lamp of Knowledge Award.
Education: Technical degree in computer programming/systems analysis and design from Milwaukee Area Technical College.
Lori's philosophy: Si a officium est dignitas effectus is est dignitas effectus puteus—If a job is worth doing, it's worth doing well.
---
Atiya Hasan
Human Resources Manager/Accounts Receivable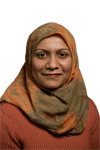 Experience: Our customer's positive experience with Reliable Plating Works often begins and ends with Atiya. In her dual role, Atiya ensures that our staff functions smoothly and productively and that customer/vendor billing is handled in an accurate and timely fashion.
Memberships: Society of Human Resources Management
Education: Master's degree in mass communications from Karachi University, Pakistan.
Giving back: Atiya is actively involved with Sunday school at local mosques and is also associated with Positively Pewaukee—an organization dedicated to fostering and promoting economic growth throughout the historic Lake Community. "I take pride in knowing that I'm helping to positively impact someone's life."
Atiya's philosophy: Make a difference. Recognize that your efforts and attitude affect others and do what you can to create a positive and productive environment.